Diabetes, back pain, breathless ness cured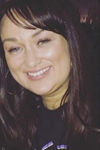 Lesley Robinson
After & Before
I am now nearly 8 months post surgery (gastric bypass) and have lost an incredible 7 stone. The bypass has completely changed my life for the better. I found out just before surgery that I had diabetes, but this is now been eradicated. I no longer have back pain or struggle for breath. Nothing is an effort anymore and I am continuing to lose weight every week.
I throughly researched the operation and my surgeon before hand and after meeting professor Senapati knew instinctively it was the right decision.
The aftercare has been great and the team are always on hand if I need them. I've had no complications and just wish I had made the decision sooner.